Ready for Adoption
Below are pictures of some of our beautiful animals available for adoption. Ready to Adopt? Click on the button below to fill out the adoption application. Feel free to come and meet our cats and kittens at PetSmart in Saginaw on most Saturday's and Sunday's from Noon - 4:00 pm.
ASH
This beautiful boy is waiting for his furever home. Ash is playful and curious and gets along with cats and dogs.
Born ~7/30/19
LYLA
Lyla is a lover girl, likes the attention for herself, will get along with most dogs and cats.
Born ~3/27/19
LUCY
Lucy is a snuggly girl. This sweet and playful kitty needs a furever home.
Born ~2/13/20
LILAC
Lilac is a sweet little cuddler. Loves to snuggle in bed and play with wand toys. Born ~9/2/19

SHERI
Sheri was rescued from a life of having babies outdoors. She is a very sweet girl who would love to have a forever home. Born ~9/20/16
SHIRLEY
Shirley a.k.a. (Squirrely) is a tiny girl. But has lots of love to give. She loves to snuggle. She will play hard then fall asleep in your lap.
Born ~9/27/19
JONAH
Jonah has the softest fur. He is calm, sweet and good with other kitties and dogs.
Born ~9/15/18
SCOTTY
Scotty will love you to pieces! He may be mostly blind but you wouldn't know it. This beautiful boy is ready for his forever home. Born ~7/4/19.
Polka Dot Girl and Polka Dot Boy are black beauties. These siblings love to snuggle in bed. They like to nibble you to get attention and will bring their toys to you. Born ~10/16/19.

SWIRLS
Swirls is a bit shy yet. But all it takes is a few sweet words and he melts. Born ~8/20/19

Alexia is a talkative girl. This sweetness will love to keep you company. Born ~8/20/19
Lydia is a sweet talker. She is good with all and loves attention. Born ~8/20/19
Jimmy would love to have a cat brother/sister to hang out with. Jimmy has a tiny meow but a big heart. Born ~8/20/19.
BLACKJACK
Blackjack is such a lovebug. He will follow you around the house.
Born ~5/26/13
BUNNY
Bunny got her name for her "floppy" ears. She is a sweet girl, good with other cats and dogs. Born ~8/20/16.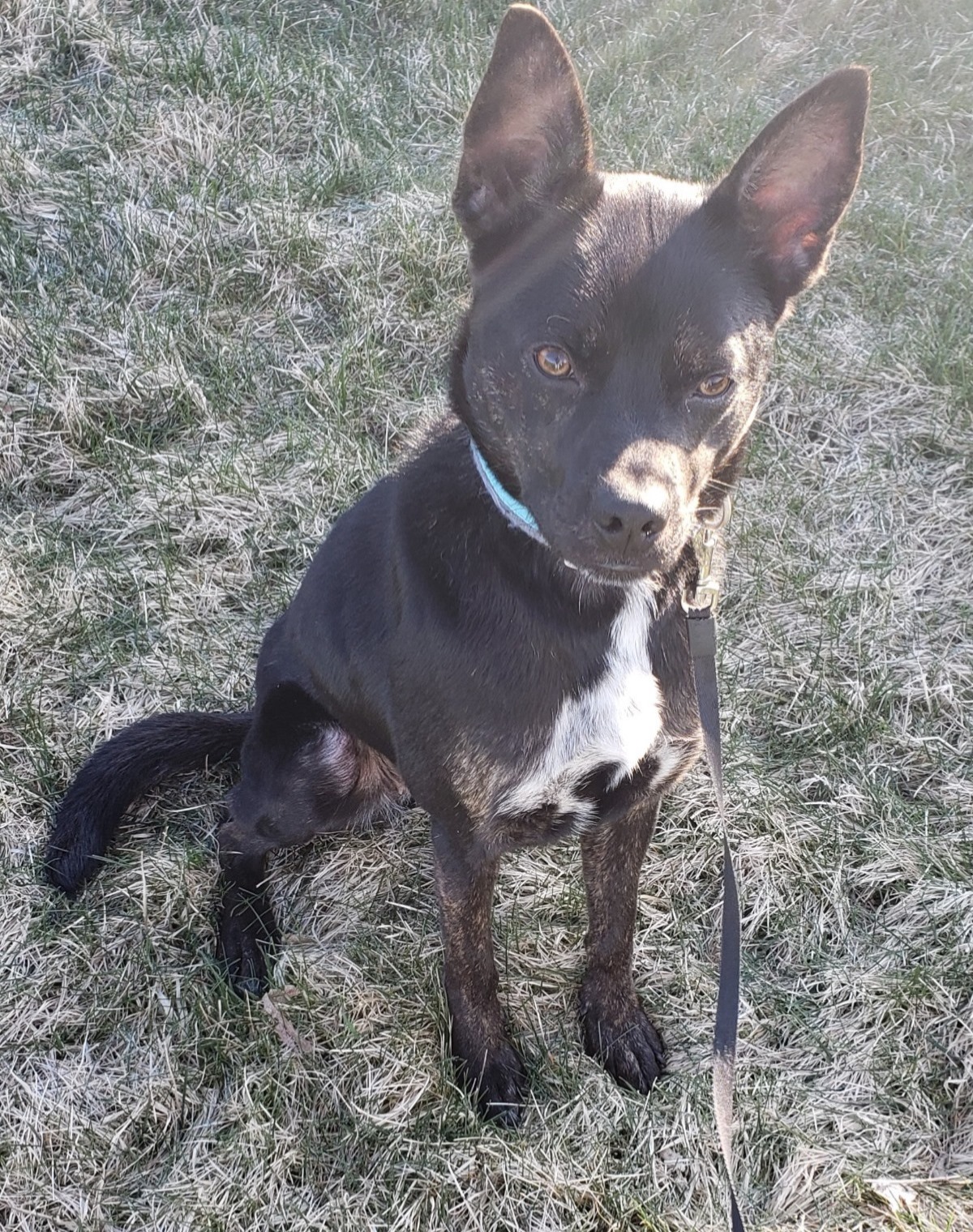 ***ADOPTED***
Christina is a Australian Kelpie mix, ~30lb. This high energy, intelligent girl, is good with all. Do you have the time and energy to match this girl?Born ~10/19/18
We have 30+ sweet babies that are 4-12 weeks old and will be ready the end of May, beginning of June. They will be fixed, vaccinated and parasite free. Fill out an adoption application at anytime.