MR. MOOSE WHITEY
Chairman of the Board
Moose is HSSC's mascot and Chairman of the Board. He loves taking charge at meetings and demands we provide fresh water and catnip.
A note from Mr. Whitey:
"I had a condition called Entropion eyelids where the top and bottom folded in and fur was always rubbing on my eyes causing constant pain and infection. I wouldn't let anyone catch me for weeks I was very afraid of people. I have beautiful green eyes. I am a very big cat, 20+ pounds now.
Often I open garage door into the house to let all foster cats - all the rescue people say I am very smart."
LIZ QUARM
PRESIDENT
TISHA MEDEARIS
VICE-PRESIDENT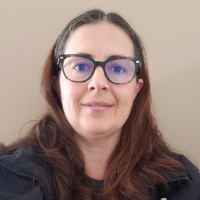 CASEY WENZEL
TREASURER
HEIDI DOUGLAS
SECRETARY
DAWN HOLCOMB
DIRECTOR