HUMANE SOCIETY OF SAGINAW COUNTY
The Humane Society of Saginaw County, Inc is a Nonprofit 501c3 that relies solely on donations to fund services. We do not receive any government funding. We are in a rebuilding stage, and unfortunately our funding is very limited, but we are trying to help as many as we can. On this site you can find applications for spay/neuter assistance of owned pets, Trap-Neuter-Return (TNR) of community cats as well as request for pet food assistance.
Your tax deductible donations are greatly needed and appreciated! Donations can be made on this site or mailed to HSSC, INC PO Box 1823 Saginaw 48605.
*** Note: We are not associated with the government run Saginaw County Animal Control on 1312 Gratiot Ave. This shelter is the county dog pound that has paid staff that are responsible for enforcing the State and County Animal Control Laws. Their phone number is (989) 797-4500.**
We are currently hoping that an office space will be donated to us. The old office on Niagara Street is closed and the building is cited for demolition. We do not believe the "shelter model" is best for a pet's recovery from physical and mental neglect. As such, we are strictly a foster home-based rescue.
We always need people willing to open their hearts and homes to foster our rescues.
JOIN US!

Come see Santa and have cookies and hot cocoa. Bring your kids and pets and get a picture with Santa from 1-3. Enjoy appetizers and refreshments while browsing our silent auction items and bake sale goods.
Submit your cute, funny, adorable, or silly photo of your pet here. All photos will be printed and displayed at our SANTA PAWS event on Saturday December 7th.
Photo's will be voted on by all guests at the event. The one with the most votes wins a prize! Winner will be notified by Monday.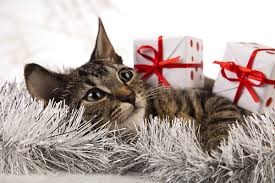 DONATE
We are grateful for all donations!
Sterilization
We provide low cost spay/neuter for cats and dogs in Saginaw County.
TNR
Improve the lives of Community cat colonies through Trap Neuter Release.
Food Pantry
We provide pet food for Saginaw residents in need to keep pets in their homes.
Rescue
We rescue cats, kittens, dogs, and puppies.
Rehabilitate
We rehabilitate sick and injured cats and dogs.
Adoption
We find forever homes for fully vetted adoptable animals.
Mission Statement
Humane Society of Saginaw County is a 501(c)(3) non-profit foster home based rescue dedicated to the betterment of the lives of stray, owned, and abandoned animals. We believe no-birth is the first step to no-kill. We are strong advocates of Spay/Neuter.
Do you have something to say?


Contact Us
Humane Society of Saginaw County
P.O. Box 1823 Saginaw, MI 48605
Phone: (989) 501-8672
Email: saginaw@infohssc.org